SADC
Our Distributors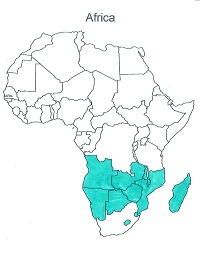 MSD Animal Health in SADC
MSD Animal Health supports the farmers of Africa with quality products. Dips, vaccines, dewormers and many other Intervet branded products for dogs, cats, horses, pigs, poultry and livestock. Products available at various Sub-saharan outlets.
For more information visit the About Us section.
To find a distributor and view the products available in your country, please click on the country name above.
For further information, please contact our distributors
Ruminant:
Dr. Gcwali Zulu20 Spartan Road
Spartan
South Africa
Office: +27 (11) 923 9300
Mobile: +27 (83) 629 6857
E-mail: gcwali.zulu@msd.com
---
Poultry:
Siyabonga Dlamini
20 Spartan Road
Spartan
South Africa
Office: +27 (11) 923 9300
Mobile: +27 (66) 4700142
E-mail: siyabonga.dlamini@msd.com