A slow release anabolic agent containing trenbolone acetate and oestradiol which increases rate of mass gain in feedlot cattle (bulls, feeder steers and heifers)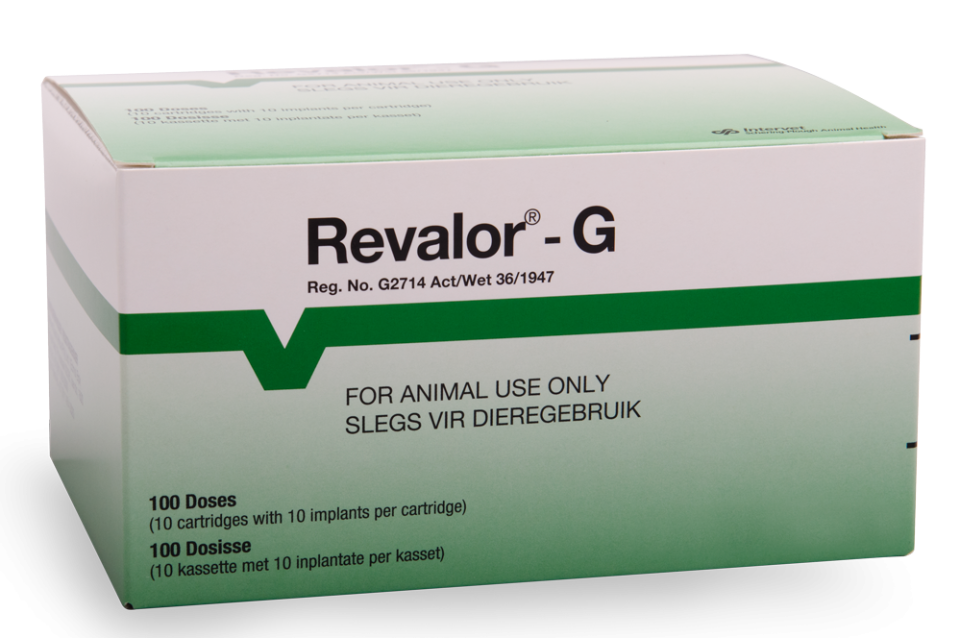 FOR ANIMAL USE ONLY
REVALOR® G
Reg. No. G2714 (Act 36/1947)
INDICATIONS
For cattle
A slow release anabolic agent containing trenbolone acetate and oestradiol which increases the rate of mass gain in cattle (bulls, feeder steers and heifers).
COMPOSITION
Each dose is equivalent to 40 mg trenbolone acetate and 8 mg oestradiol.
(2 small yellow pellets, each containing 20 mg of trenbolone acetate and 4 mg oestradiol.)
STORAGE
Store unopened product at or below 25 °C.
Avoid excessive heat and humidity.
Use product before the expiry date.
WARNINGS
NOT TO BE USED IN ANIMALS INTENDED FOR SUBSEQUENT BREEDING, OR IN DAIRY ANIMALS.
Implant pellets in the back of the ear only. Do not use implant site for human or animal consumption.
Store away from food and feed.
Dispose of any empty containers/cartridges in accordance with local waste disposal regulations and do not reuse for any other purpose.
KEEP OUT OF REACH OF CHILDREN, UNINFORMED PERSONS AND ANIMALS.
Although this remedy has been extensively tested under a large variety of conditions, failure thereof may ensue as a result of a wide range of reasons. If this is suspected, seek veterinary advice and notify the registration holder.
DIRECTIONS FOR USE – USE ONLY AS DIRECTED
DOSAGE
One implant containing 40 mg trenbolone acetate and 8 mg oestradiol is administered to each animal. The 2 pellets which make up the dosage of Revalor® G are contained in 1 division of the multiple dose cartridges. There are 10 doses in each cartridge.
Site of implantation
After appropriately restraining the animal to allow access to the ear, cleanse the skin at the implant needle puncture site.
The site of implantation is the soft skin on the posterior aspect of the ear.
The implant should be placed as far from the head as possible without inserting the implanter needle into the area where the skin is firmly attached to the cartilage.
THE IMPLANT MUST NOT BE PLACED CLOSER TO THE HEAD THAN THE EDGE OF THE CARTILAGE RING FARTHEST FROM THE HEAD.
The location of insertion of the needle is a point toward the tip of the ear and at least a needle length away from the intended deposition site.
Care should be taken to avoid injuring the major blood vessels or cartilage of the ear.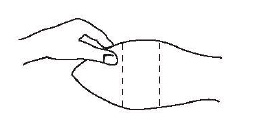 PRESENTATION
Contains 100 doses in 10 cartridges with 10 implants per cartridge.
MANUFACTURER
Intervet GesmbH
Siemensstrasse 105
A-1210 Vienna
Austria
REGISTRATION HOLDER
Intervet South Africa (Pty) Ltd.
20 Spartan Road, Spartan
1619, RSA
Tel: +27 (0) 11 923 9300
Fax: +27 (0) 11 392 3158
www.msd-animal-health.co.za
DATE OF PUBLICATION OF PACKAGE INSERT
2 March 2007
SLEGS VIR DIEREGEBRUIK
REVALOR® G
Reg. Nr. G2714 (Wet 36/1947)
INDIKASIES
Vir beeste
'n Stadig-vrystellende anaboliese produk wat trenboloonasetaat en estradiol bevat en wat die tempo van massatoename in beeste (bulle, slagosse en verse) verhoog.
SAMESTELLING
Elke dosis is gelykstaande aan 40 mg trenboloonasetaat en 8 mg estradiol.
(2 klein geel, pilletjies, elk bevat 20 mg trenboloonasetaat en 4 mg estradiol.)
BERGING
Berg onoopgemaakte produk teen of benede 25 °C.
Vermy oormatige hitte en vogtigheid.
Gebruik produk voor die vervaldatum.
WAARSKUWINGS
MOENIE GEBRUIK WORD IN DIERE WAT BESTEM IS VIR LATERE TELING, OF IN SUIWELDIERE NIE.
Pilletjies moet slegs aan die agterkant van die oor ingeplant word.
Die inplantingsarea moet nie vir menslike of dierlike verbruik gebruik word nie.
Berg weg van voedsel en voer.
Vernietig enige leë houers/kassette in ooreenstemming met plaaslike afvalbestuursregulasies en moenie vir enige ander doeleinde gebruik nie.
HOU BUITE BEREIK VAN KINDERS, ONINGELIGTE PERSONE EN DIERE.
Alhoewel hierdie middel breedvoerig onder 'n wye verskeidenheid toestande getoets is, mag dit faal as gevolg van verskeie redes. Indien dit vermoed word, raadpleeg 'n veearts en verwittig die registrasiehouer.
GEBRUIKSAANWYSINGS – GEBRUIK SLEGS SOOS AANGEDUI
DOSIS
Een inplantaat wat 40 mg trenboloonasetaat en 8 mg estradiol bevat moet aan elke dier toegedien word. Die 2 pilletjies wat die dosis van Revalor®G uitmaak, word in 1 afdeling van die multidosiskasset vervat. Elke kasset bevat 10 dosisse.
Plek van inplanting
Nadat die dier tot so mate in toom gebring is om toegang tot die oor te verkry, moet die vel by die plek van inplanting skoon gemaak word.
Die plek van inplanting is die sagte vel op die agterkant van die oor.
Die inplantaat moet so ver as moontllk van die kop af ingeplant word sonder om die inplantingsnaald in die area waar die vel aan die kraakbeen vassit in te druk.
DIE INPLANTAAT MOET NIE NADER AAN DIE KOP GEPLAAS WORD AS DIE RAND VAN DIE KRAAKBEENRING DIE VERSTE VAN DIE KOP NIE.
Die plek waar die naald ingesteek moet word is nader aan die punt van die oor en ten minste 'n naaldlengte weg van die beoogde plek van inplanting.
Sorg moet geneem word om te verhoed dat die groot bloedvate of kraakbeen van die oor beseer word.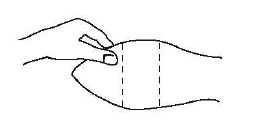 AANBIEDING
Bevat 100 dosisse in 10 kassette met 10 inplantate per kasset.
REGISTRASIEHOUER
Intervet South Africa (Pty) Ltd.
Spartanweg 20, Spartan
1619, RSA
Tel: +27 (0) 11 923 9300
Faks: +27 (0) 11 392 3158
www.msd-animal-health.co.za
VERVAARDIGER
Intervet GesmbH
Siemensstrasse 105
A-1210 Vienna
Austria
DATUM VAN PUBLIKASIE VAN VOUBILJET
02 Maart 2007