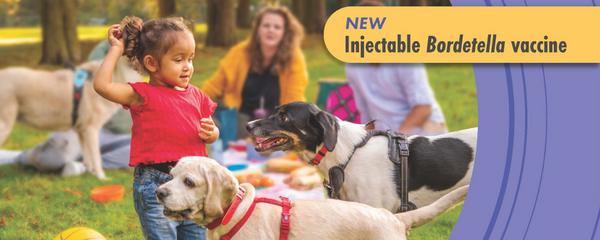 Nobivac® Respira Bb
An innovative solution for respiratory protection
MSD Animal Health is proud to be launching a NEW innovative injectable vaccine offering protection against Bordetella bronchiseptica – Nobivac® Respira Bb.
The Nobivac® Canine Respiratory Portfolio now offers two complementary products that enable clinics to have the right protection for every at-risk dog.
Did you know that nearly 40 % of canine infectious respiratory disease (CIRD) cases were associated with routine social activities like playing together in parks, greeting other dogs and taking walks?1 Routine social activities increase the risk of CIRD. It is important to discuss social habits with your vet to evaluate the risk of CIRD.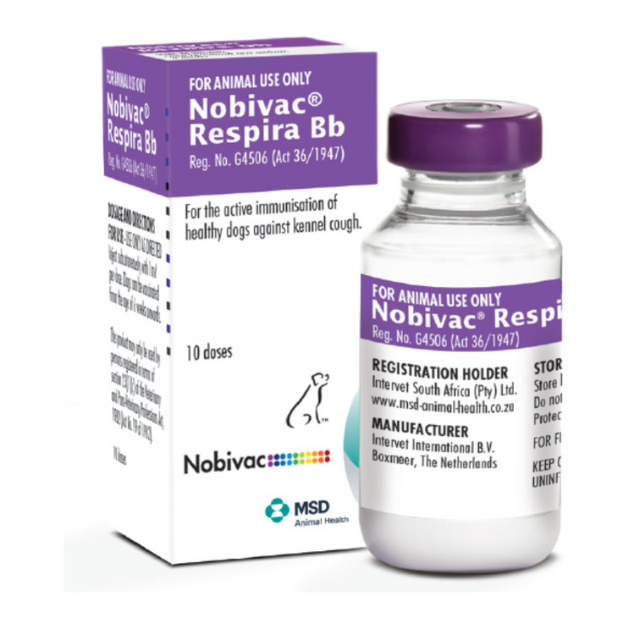 Nobivac® Respira Bb is added to our current respiratory vaccine portfolio vaccine, Nobivac® KC, to give you flexibility of choice.
Watch this short video for more info on where dogs can get infected with canine cough.