Thousands of homeless animals helped as #BravectoCares campaign donates to two more animal welfare NPOs
More than a year of life in lockdown, and the harsher restrictions imposed amidst the 3rd wave of infections, has put immense strain on non-profit organisations (NPOs) that are struggling to remain operational.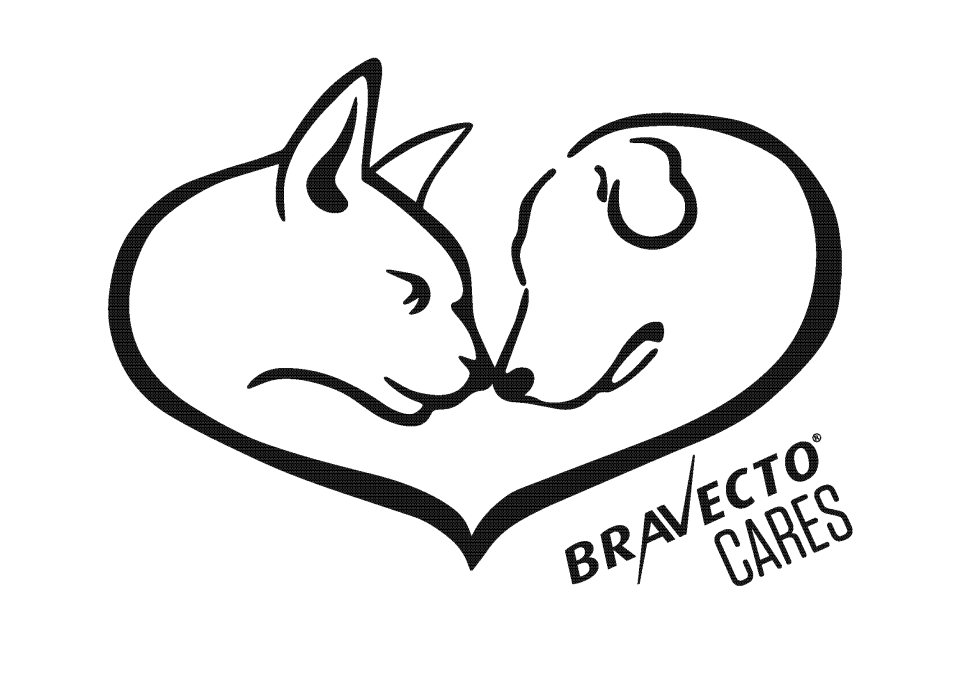 More than a year of life in lockdown, and the harsher restrictions imposed amidst the 3rd wave of infections, has put immense strain on non-profit organisations (NPOs) that are struggling to remain operational. As a way to show support to the tireless work being done by South African animal welfare organisations during this difficult time, Bravecto® launched its innovative #BravectoCares campaign, donating thousands of its product to pre-selected organisations. This June was the third official handover, with Phoenix Animal Care and Treatment (PACT) visited on Thursday, 24 June and The Society for Animals in Distress on Monday, 28 June.
"When we launched the #BravectoCares campaign earlier this year, we had an overwhelming response from animal welfare NPOs who are struggling to perform their daily duties as donations have slowed and fundraising events aren't possible right now," explained Carolyn Chelchinskey, Business Unit Manager at MSD Animal Health, makers of Bravecto®. "The new Level 4 restrictions, while vital to stop the spread, will make this situation even more difficult. That's why we're committed to continuing the #BravectoCares campaign to assist these organisations in helping the most vulnerable animals in whatever way we can."
#BravectoCares assists Phoenix Animal Care and Treatment (PACT)
The first NPO in the third #BravectoCares handover was Phoenix Animal Care and Treatment (PACT) based in KwaZulu-Natal. Established in 2012, the organisation was primarily committed to the sterilisation of animals in Phoenix and surrounds to reduce the number of unwanted, abused and neglected animals. However, the need for animal intervention was so great that they subsequently increased their reach, rescuing, rehabilitating and re-homing animals as well through to Durban and surrounding townships.
"To date, we have rescued, rehabilitated and re-homed over 40 000 animals, and sterilised almost double that," said PACT co-founder, Neeri Naidoo. "We generally focus on township sterilisation campaigns, partnering with local vets to arrange mobile clinics to treat the animals – many of whom have never before been afforded the luxury of seeing a vet. Because of abuse and neglect, we also rescue animals. We do have a cattery and have identified a property for a dog shelter, but at the moment we have to board rescues at other facilities or, ideally, foster homes."
Neeri explained that, in the townships, there is a desperate need for parasite control dealing with mite infestation, mange, and other skin disorders: "Being a welfare organisation, we're always in constant need of funds and food, and we don't always have the luxury of taking animals to the vet, so winning this #BravectoCares donation meant the world to us!
"We were over the moon as it means we can reach more animals with skin problems, some of whom don't even have a strand of fur. We rely on Bravecto® a lot because often animals can't make follow-up visits for mange, and we deal with animals in remote areas which we can't get to often, so this will reduce the number of animals who will suffer from tick-borne diseases. This Bravecto® donation means these animals will be afforded the relief they deserve and we are so grateful for that."
She further thanked Bravecto® for doubling its pledge for Bravecto® Spot-On for Cats, saying PACT would be sharing the donation with other organisations performing similar work: "The more animals we reach collectively, the better it is. I'm just grateful so many animals in such diverse areas will benefit – and it's all thanks to Bravecto®. They've not just touched our lives but have changed the lives of so many animals forever."
#BravectoCares assists The Society for Animals in Distress (SAID)
The second recipient during the third handover, The Society for Animals in Distress (SAID), is a Gauteng-based organisation that helps at risk animals living in impoverished communities of Gauteng and remote areas throughout South Africa. SAID provides primary veterinary care, animal ownership tuition and veterinary outreaches with a long-term goal of creating a South Africa where animals and their people thrive.
Karin Demir, Business Engagement for SAID, said this donation comes at a pressing time: "A growing number of people in communities where SAID operates are battling with job losses. The Covid-19 pandemic has triggered a series of dramatic social changes, leaving thousands of hungry, unsterilised and untreated animals. Bravecto's® generous donation for the treatment and prevention of tick, flea and mite infestations in dogs and cats will assist SAID veterinary teams in their mission to provide treatment and support for more affected animals."
In May 2021, the Bravecto® team officially kicked off the national #BravectoCares campaign with donations made to the People's Dispensary for Sick Animals (PDSA), Animal Anti-Cruelty League (AACL) and South African Veterinary Association's Community Veterinary Clinics (SAVA-CVC). Earlier in June, further donations were made to the Animal Welfare Society of SA Animal Hospital & Care Centre in Philippi, Cape Town and the Transkei Animal Welfare Initiative (TAWI) in Port St John's, Eastern Cape.
The #BravectoCares campaign provides donations of Bravecto® Spot-On for Dogs and Bravecto® Spot-On for Cats. Bravecto® Spot-On for Dogs provides effective protection of four months against ticks, and six months' protection against fleas, while for cats there is Bravecto® Spot-On for Cats which protects cats against ticks, fleas and ear mites for three months, as well as Bravecto® Plus which protected cats against ticks, fleas and heartworm and it provides a treatment for intestinal worms. Bravecto® It's is a convenient and affordable method for treating parasites, providing this extended protection through just a single dose.
Also included in the Bravecto® range is the popular Bravecto® Chew for dogs which, with a single treatment, provides 12 weeks of flea and tick protection. After treating, Bravecto® Chew starts killing fleas within two hours, effectively killing more than 95% of fleas within 12 hours over the 12-week period.
How to get involved in #BravectoCares
The #BravectoCares campaign is sponsoring Bravecto® Spot-On to 13 pre-selected and nominated animal welfare organisations. Communities are encouraged to nominate and vote for organisations through the 'Bravecto South Africa' Facebook page. To nominate an organisation to receive Bravecto® Spot-On donations, follow the 'Bravecto South Africa' (@Bravecto.SouthAfrica) Facebook page. Nominations will open on a regular basis, and you can name or tag an organisation using the #BravectoCares hashtag. The finalists will be announced on Facebook, and supporters are then encouraged to vote for the winner through comments on the post. Winners will be announced on Facebook, and the welcome donation handed over.
For more information about #BravectoCares or the Bravecto® range, visit www.bravecto.co.za or @Bravecto.SouthAfrica on Facebook.