#BravectoCares distributes 27 000 doses of Bravecto® product to animal welfare organisations across the country
BravectoCares distributes 27 000 doses of Bravecto® product to animal welfare organisations across the country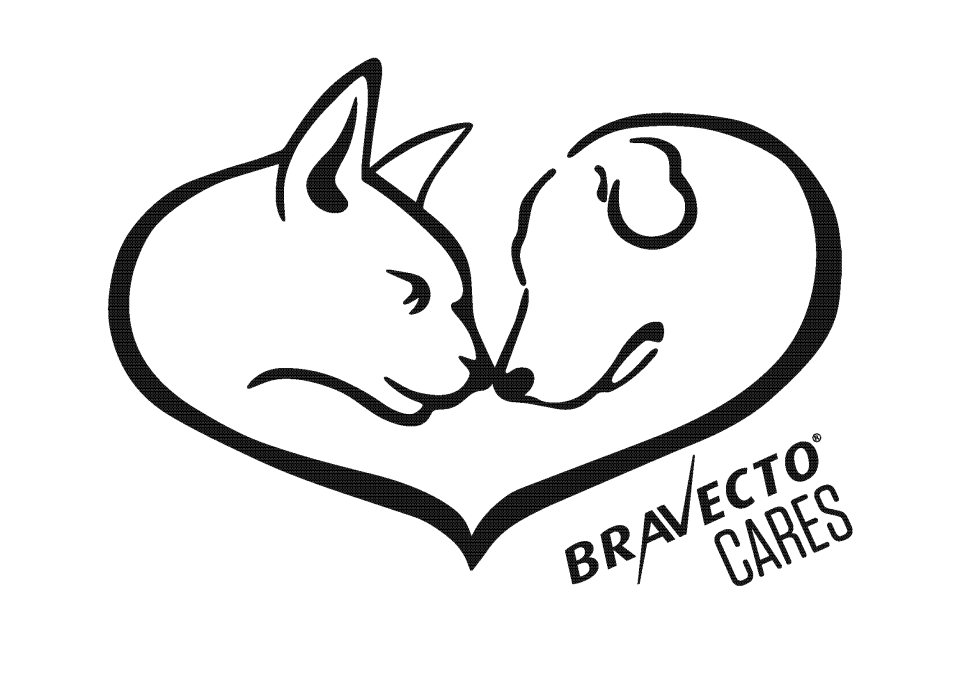 On Friday, 6 August, the national #BravectoCares campaign came to a fulfilling conclusion with the final two recipients receiving their valuable donations of Bravecto® Spot-On treatments. The Western Cape-based Sandy's Eden Animal Rescue Worcester as well as Durban & Coast SPCA were the final two animal welfare organisations selected through the online competition.
"After such a challenging time, Bravecto® wanted to find a way to showcase its appreciation for the many South African animal welfare organisations dedicated to improving the lives of our animals," said Carolyn Chelchinskey, Business Unit Manager at MSD Animal Health, makers of Bravecto®.
"Through the #BravectoCares campaign, we were able to listen to the voices of our communities, and support the tireless efforts of these non-profit organisations across the country. The debilitating diseases associated with parasitic infections can so easily be prevented through Bravecto® Spot-On treatments, and we are thrilled that thousands of the most vulnerable animals will be protected through this campaign."
The #BravectoCares campaign has sponsored 27 000 units of Bravecto® Spot-On for Dogs and Bravecto® Spot-On for Cats to 13 pre-selected and nominated animal welfare organisations, as well as additional nominees. Communities were encouraged to nominate and vote for organisations through the 'Bravecto South Africa' Facebook page using the #BravectoCares hashtag. The finalists were announced on Facebook, and supporters then voted for the winner through comments on the post.
The first Friday #BravectoCares handover took place at Sandy's Eden Animal Rescue in Worcester, Western Cape. Commenting on the contribution, Juenieta Everson: Project Manager Sandy's Eden Animal Rescue Worcester said: "This donation means a lot to us. Tick and flea, among other parasites, are a danger to the health of our animals and treatment can be expensive. The donation from Bravecto® will go a long way towards helping us assist the community. Donations are a crucial part of running a successful NPO rescue. Harder times for the community mean harder times for the animals and, therefore, all rescues. It means we have fewer resources and need to get creative in fundraising."
The pro-life NPO is committed to providing quality of life for all animals and assisting the community in caring for their pets. Through the work, they ensure all animals are loved and free from hunger, thirst, pain, injury, disease and fear. The Bravecto® donation will go a long way to ensuring they fulfil their duties in giving animals new beginnings and second chances.
The final donation of the campaign took place at Durban & Coast SPCA in Durban's Springfield Park. The organisation is dedicated to improving the welfare of – and preventing the cruelty to – all animals in the greater Durban and North Coast areas. The team responds to all reports of cruelty, rescuing and treating animals, as well as sheltering stray and unwanted animals. The SPCA provides subsidised veterinary care for underprivileged or pensioned pet owners, and educates the public about responsible pet ownership.
Tanya Fleischer, Marketing Manager for Durban & Coast SPCA, said: "We are so grateful for this donation! We treat every animal that comes through our doors so this will be a huge saving for us. Fortunately, our SPCA was not damaged in any way during the recent looting, and our donors have been very generous in ensuring that we are still able to continue the important work that we do, providing food, shelter, blankets and treatments for the animals in our care."
This is the sixth official #BravectoCares campaign handover, with other donations supplying thousands of doses to:
· The People's Dispensary for Sick Animals (PDSA)
· The Animal Anti-Cruelty League (AACL)
· The South African Veterinary Association's Community Veterinary Clinics (SAVA-CVC)
· The Animal Welfare Society of SA Animal Hospital & Care Centre
· The Transkei Animal Welfare Initiative (TAWI)
· Phoenix Animal Care and Treatment (PACT)
· The Society of Animals in Distress
· Animal Allies
· Grace Animal Sanctuary
· Mdzananda Animal Clinic
· Pro-Life Pet Rescue, Rehabilitation and Adoption Agency
· Wetnose Animal Rescue Centre
· New Beginnings
· Soweto Animal Rescue and Advisory Centre (SARAC)
· Rescue is Life
· In collaboration with 947, R20 000 worth of Bravecto® product was donated to Paws R Us
"The public response to the #BravectoCares campaign was overwhelming and we would like to thank each and every person who voted, shared and liked our #BravectoCares posts – you truly made a difference," said Chelchinskey.
For more information about #BravectoCares or the Bravecto® range, visit www.bravecto.co.za or @Bravecto.SouthAfrica on Facebook.