#BravectoCares campaign continues to support animal welfare NPOs with two more Bravecto® donations
To show support for the incredible work done by South African animal welfare organisations – particularly during such difficult economic times – Bravecto® launched its innovative #BravectoCares campaign to donate much-needed Bravecto® products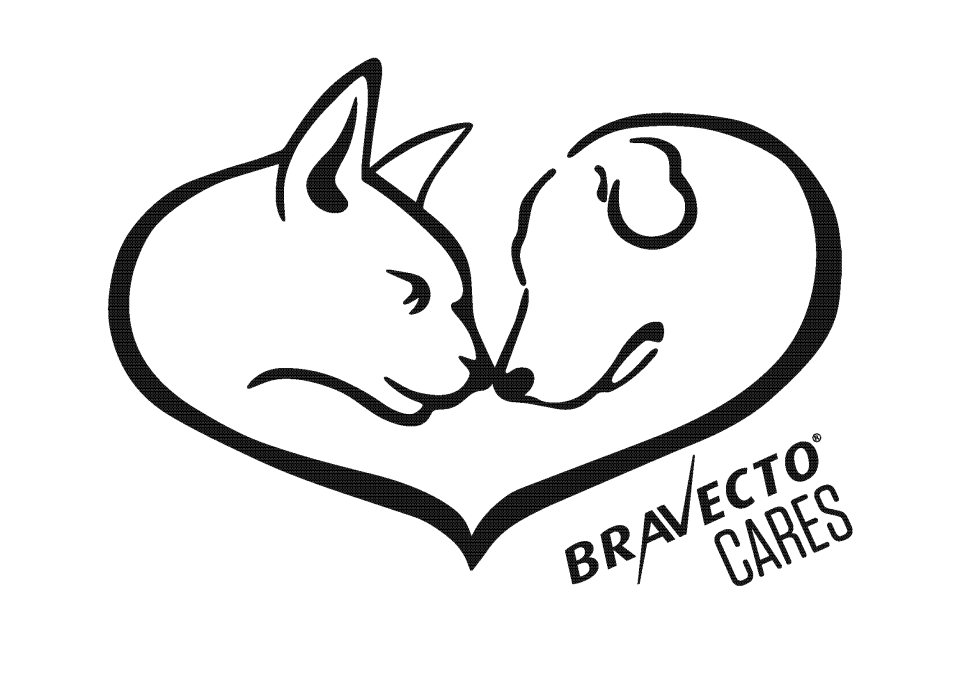 To show support for the incredible work done by South African animal welfare organisations – particularly during such difficult economic times – Bravecto® launched its innovative #BravectoCares campaign to donate much-needed Bravecto® products. This June, two more recipients benefitted from the campaign contributions; the Animal Welfare Society of SA Animal Hospital & Care Centre in Philippi, Cape Town on Tuesday, 15 June; followed the Transkei Animal Welfare Initiative (TAWI) in Port St John's, Eastern Cape on Friday, 18 June.
"We've received an overwhelming response from the public who have nominated some incredible animal welfare organisations as recipients for the #BravectoCares campaign," said Carolyn Chelchinskey, Business Unit Manager at MSD Animal Health, makers of Bravecto®. "We are so delighted to be able to assist the Animal Welfare Society and TAWI with tick and flea protection, and commend them for the lifesaving work being done despite so many challenges."
The Animal Welfare Society of SA, which has been running for 92 years, offers a full range of veterinary services to the underprivileged and disadvantaged communities of Cape Town. Commenting on the donation, Jaque Le Roux, a nurse at the NPO, said:
"We are still so amazed by this donation and, through this, we will be able to save so many lives. That's what it's all about! With this support, we're able to continue helping the animals in need."
In the Eastern Cape, the rural ancestral hills of the former Transkei region have the largest proportion of suffering among companion dogs in South Africa. TAWI is a grassroots NPO which brings primary animal healthcare services to this area, where many dogs and cats have never before had the benefit of anti-parasitic treatments.
"The donation of Bravecto® Spot-On will lessen the suffering caused by parasitic overload of fleas and ticks for hundreds of rural dogs and cats in the region," said Linda Livesey, TAWI treasurer and project manager. "It will also minimise the need for TAWI to make repeat visits to dogs with mange, thereby freeing up our resources to focus on other primary healthcare issues. There is a huge need for more donor support to animal welfare as funding nationally has been affected by the current economic crisis. Rural animal welfare, in particular, has suffered as most of our services are welfare-orientated providing little to no income."
In May, the Bravecto® team officially kicked off the national #BravectoCares campaign with donations of 4 000 Bravecto® Spot-On to the People's Dispensary for Sick Animals (PDSA), Animal Anti-Cruelty League (AACL) and South African Veterinary Association's Community Veterinary Clinics (SAVA-CVC).
The #BravectoCares campaign will include donations of Bravecto® Spot-On for Dogs and Bravecto® Spot-On for Cats. Bravecto® Spot-On for Dogs provides effective protection of four months against ticks, and six months' protection against fleas, while for cats there is Bravecto® Spot-On for Cats which protects cats against ticks, fleas and treats ear mites for three months, as well as Bravecto® Plus which protected cats against ticks, fleas and heartworm and it provides a treatment for intestinal worms. Bravecto® It's is a convenient and affordable method for treating parasites, providing this extended protection through just a single dose.
Also included in the Bravecto® range is the popular Bravecto® Chew for dogs which, with a single treatment, provides 12 weeks of flea and tick protection. Bravecto® Chew kills 100% of ticks on dogs within 12 hours and has no known resistance.
How to get involved in #BravectoCares
The six-month #BravectoCares campaign will sponsor Bravecto® Spot-On to at least 13 pre-selected and nominated animal welfare organisations. Communities are encouraged to nominate and vote for organisations through the 'Bravecto South Africa' Facebook page. To nominate an organisation to receive Bravecto® Spot-On donations, follow the 'Bravecto South Africa' (@Bravecto.SouthAfrica) Facebook page. Nominations will open on a regular basis, and you can name or tag an organisation using the #BravectoCares hashtag. The finalists will be announced on Facebook, and supporters are then encouraged to vote for the winner through comments on the post. Winners will be announced on Facebook, and the welcome donation handed over.
For more information about #BravectoCares or the Bravecto® range, visit www.bravecto.co.za or @Bravecto.SouthAfrica on Facebook.